Membership options for all business levels.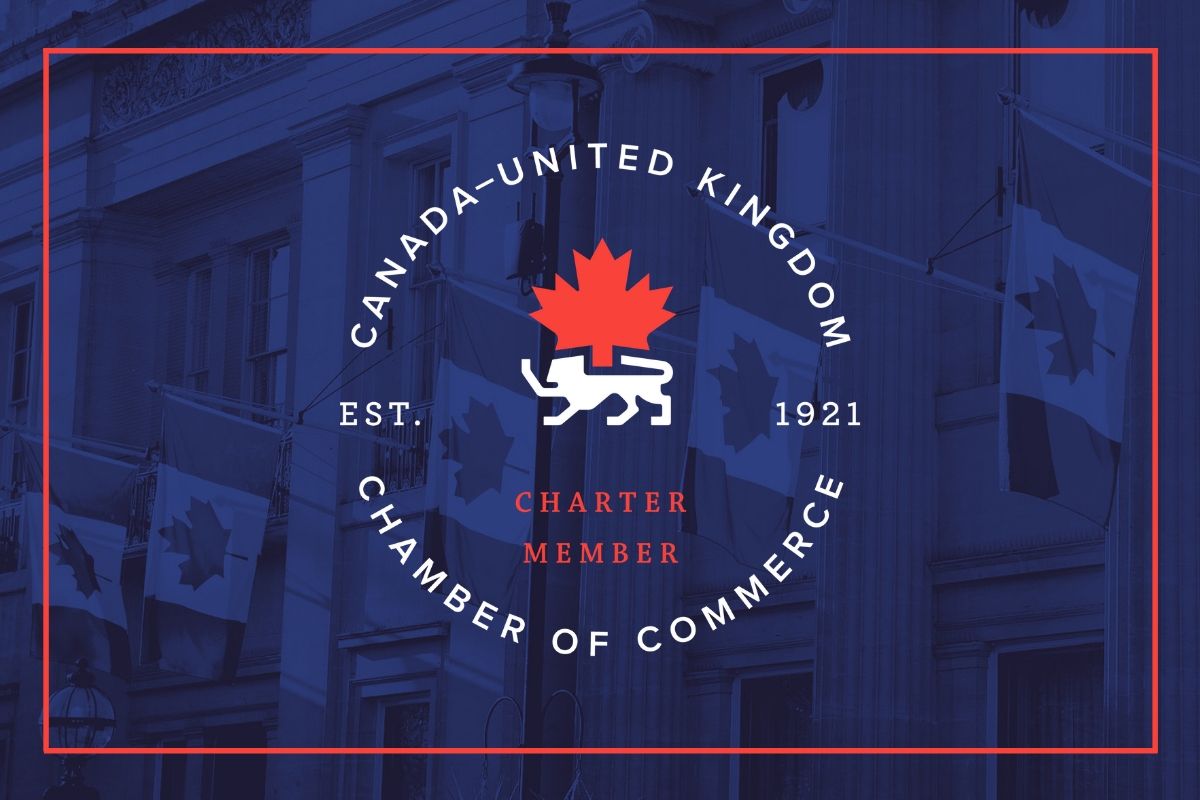 Our most prestigious membership option. Charter members will receive priority to board positions, forums, business referrals, trade queries, and much, much more.
Best For:
LARGE CORPORATIONS
SMES (BY AGREEMENT)
The perfect fit for larger corporations with 50 or more employees. Join any forum of choice, nominate contacts for our database, and attend the Chamber's most popular events.
Best For:
LARGE CORPORATIONS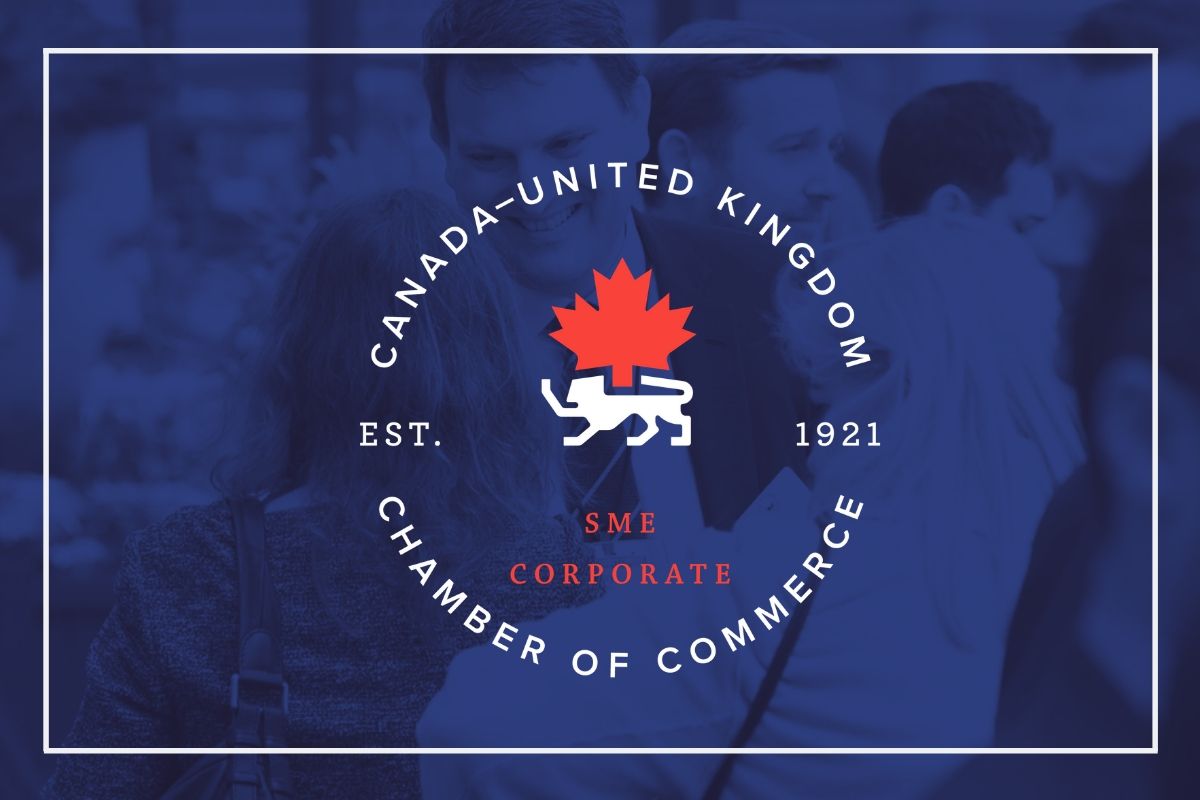 The SME Corporate membership allows small businesses to experience many of the Chamber's benefits, including select introductions, event access, listings access, and other perks.
Best For:
SMALLER CORPORATIONS

For members based outside of the UK, this membership promotes trade between Canada and the UK through listings, event access, trade queries, and additional benefits.
Best For:
OVERSEAS CORPORATIONS WITHOUT UK EMPLOYEES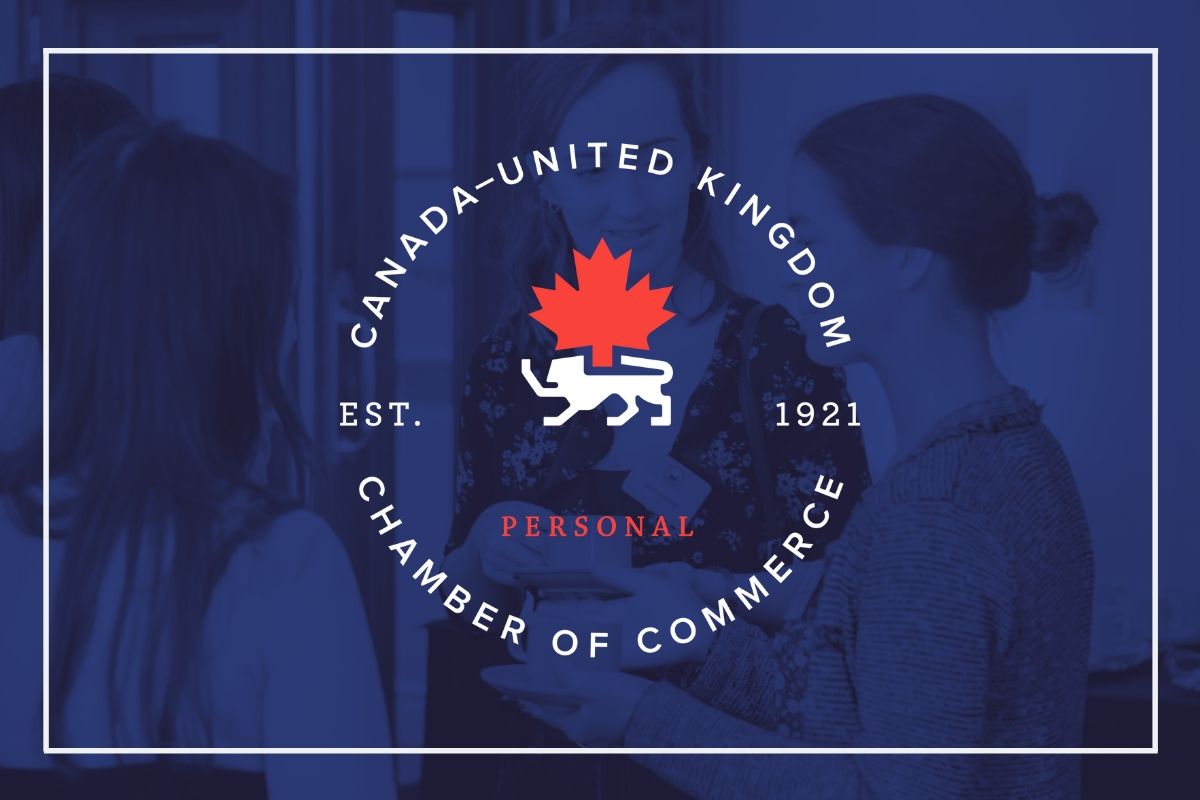 For retirees and post-graduates only, the personal membership grants access to partial Chamber benefits and brings ample networking opportunities through events.
Best For:
RETIREES AND POSt-GRADUATES


| Benefit | Charter | Group | SME Corporate | Overseas | Personal |
| --- | --- | --- | --- | --- | --- |
| The Board | | | | | |
| Join the Chamber Board, the most important decision-making body in the Chamber | Priority | | | | |
| Co-Chair a Forum or Committee | Priority | | | | |
| Represent the Chamber in Canada | By agreement | | | | |
| Registration of contacts in Chamber's database | Unlimited | 10 | 4 | 4 | 1 |
| Personalized introductions to Chamber members | Unlimited | 20 | 10 | 4 | |
| Assistance with trade and investment queries | Priority | ✓ | ✓ | ✓ | ✓ |
| Events | | | | | |
| Head Table seat for representative at events | Priority | | | | |
| Act as Master of Ceremonies for events as appropriate | Priority | | | | |
| Meet Guest Speaker in private beforehand as appropriate | Priority | | | | |
| Free tickets to annual Golf Day | 2 | | | | |
| Free tickets to Christmas luncheon | 2 | 1 with purchase of 1 | 1 with purchase of 1 | | |
| Free tickets to paid Chamber events | 6 | 2 | | | |
| Invitation to exclusive Charter Member Only functions | Priority | By invitation only | | | |
| Attend Chamber events at member rates | ✓ | ✓ | ✓ | ✓ | ✓ |
| Invite guests to attend at member rates | ✓ | ✓ | ✓ | ✓ | ✓ |
| Invitation to co-hosted events with the Chamber | Priority | ✓ | ✓ | ✓ | ✓ |
| Introductions to forum chairs and co-chairs | ✓ | ✓ | ✓ | ✓ | ✓ |
| Attend regular networking evening events | ✓ | ✓ | ✓ | ✓ | ✓ |
| Notification of event sponsorship opportunities | Priority | ✓ | ✓ | ✓ | |
| Present at New Member networking reception (2-min pitch) | ✓ | ✓ | ✓ | ✓ | |
| Notification in newsletter of member and non-member events | ✓ | ✓ | ✓ | ✓ | ✓ |
| Notification of joint events with other organisations and chambers | ✓ | ✓ | ✓ | ✓ | ✓ |
| Member Promotion | | | | | |
| Listing on Chamber letterheads and communications | ✓ | | | | |
| Free promotional video link off the Chamber's site (value £2,400) | ✓ | | | | |
| Direct link from Chamber's site to own site (value £1,200) | ✓ | ✓ | ✓ | ✓ | |
| Opportunity to contribute to newsletter editions | Up to 750 words | Up to 500 words | Up to 350 words | Up to 350 words | |
| Ability to advertise in Chamber's newsletter | Discounted rates | Opportunity to advertise | Opportunity to advertise | Opportunity to advertise | Opportunity to advertise |
| Listing in Chamber Directory | Complimentary extended listing (value £250) | Basic listing | Basic listing | Basic listing | Basic listing |
| Lists of Canadian companies in UK | Free (value £250) | Opportunity to purchase | Opportunity to purchase | Opportunity to purchase | Opportunity to purchase |
| Lists of British companies in Canada | Free (value £250) | Opportunity to purchase | Opportunity to purchase | Opportunity to purchase | Opportunity to purchase |
| Emailshot to Chamber contacts | Complimentary | £250 each | £250 each | £250 each | |
| Other | | | | | |
| Annual meeting to maximize membership benefits | ✓ | ✓ | ✓ | ✓ | ✓ |
| Free Chamber FAQ sheets | ✓ | ✓ | ✓ | ✓ | ✓ |
| Assistance from Chamber Event Service Dept in hosting own events | Priority | ✓ | ✓ | ✓ | |
| Receive member to member and non member to member offers | ✓ | ✓ | ✓ | ✓ | ✓ |
| Receipt of Chamber questionnaires to members | ✓ | ✓ | ✓ | ✓ | |
| Fees | | | | | |
| *All domestic membership fees include VAT | £6,700 | £1,000 | £440 | £220 | £110 |