Speakers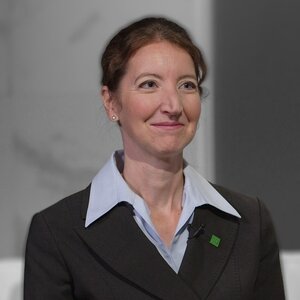 Beata Caranci
Senior VP & Chief Economist
Toronto-Dominion Bank (TD Securities)
Panel
Beata Caranci is the Chief Economist and SVP for TD Bank Group. She joined TD in 2003 and leads an agile team of economists tasked with delivering economic content on Canadian and U.S. stress test regulatory requirements, as well as baseline forecasts and research publications for TD clients. The team delivers on a wide scope of research, covering the Canadian, U.S., and global economies. Beata is TD's Chair for the Expected Credit Loss Scenario Governance Committee, sits on TD's Retirement Investment Committee and is a member of the C.D Howe Institute's Monetary Policy Council. She is also a member of the Economic Council at the American Bankers Association.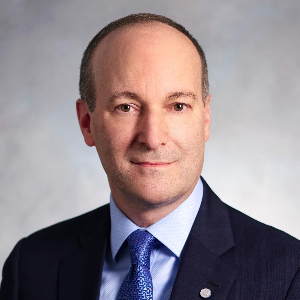 Douglas Porter
Managing Director & Chief Economist
BMO Financial Group
Panel
Douglas Porter has over 30 years of experience analyzing global economies and financial markets. As Chief Economist at BMO Financial Group, he oversees the macroeconomic and financial market forecasts and co-authors the firm's weekly flagship publication, Focus. Mr. Porter manages the team that has won numerous forecasting awards. Most recently, his team took the #1 spot in the StarMine Awards for Most Accurate Forecasters for Canada in 2022. Also, Douglas led the team to a #2 ranking for Top U.S. Forecaster among 53 global firms in the 2022 Focus Economics Survey. As a respected commentator on economic and financial trends, he is regularly quoted in the national press and often interviewed on radio and television.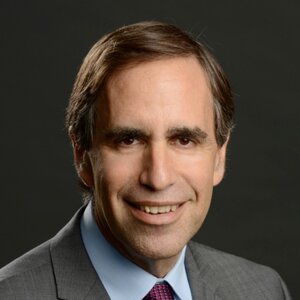 Avery Shenfeld
MD & Chief Economist
CIBC
Panel
Avery Shenfeld is Managing Director and Chief Economist of CIBC World Markets Inc. He has been with CIBC since 1993 and is widely recognized as one of Canada's leading economists for his perceptive analysis and insight on economic developments and their implications for financial markets. Mr. Shenfeld is a four-time winner of the Dow Jones Market Watch forecasting award and has received awards for forecast accuracy on the U.S. and Canadian economies by Bloomberg Markets. He has also been consistently ranked as one of the top Canadian economists by institutional investors.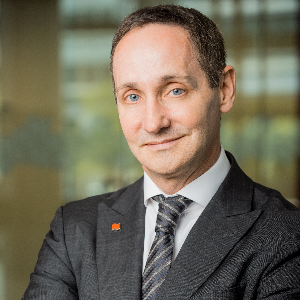 Stéfane Marion
Chief Economist & Strategist
National Bank of Canada
Panel
Stéfane Marion is Chief Economist and Strategist for National Bank of Canada and National Bank Financial, a position he has held since November 2008. Mr. Marion is a sought-after speaker on economic trends and their financial implications and is ranked among the leading economists in Canada according to Brendan Wood International. National Bank Financial's Economics and Strategy team is regularly ranked among the top Canadian forecasters and has won recognition for the accuracy of its projections.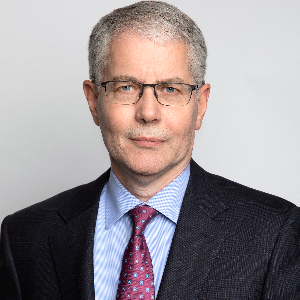 Craig Wright
Senior VP & Chief Economist
Royal Bank of Canada (RBC)
Panel
As Chief Economist, Craig is responsible for the analysis and forecasting of macroeconomic and financial market developments in Canada, the United States and key overseas economies and is a regular contributor to a number of RBC Financial Group publications. He is also a central figure in delivering economic analysis to clients and the media through the Economics Department's regular briefings. A graduate of Wilfrid Laurier University and the University of Toronto, Craig joined RBC Financial Group in 1994 after working for seven years at another major financial institution where he generated financial market forecasts, regional and national macroeconomic forecasts and country risk analyses.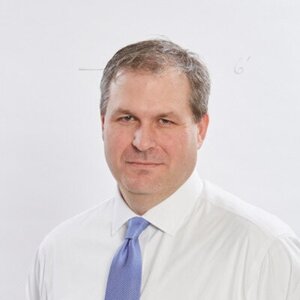 Jean-Francois Perrault
Senior VP & Chief Economist
Scotiabank
Panel
Jean-François Perrault joined Scotiabank on December 31, 2015 as Senior Vice-President and Chief Economist. He leads a team of Economists to support Scotiabank's domestic and international business lines and clients from retail to capital markets, providing Scotiabank's senior executives, business lines and customers with perspectives, insights and forecasts on economic, financial market and policy developments. Prior to joining Scotiabank, Jean-François held prominent roles with the federal government, the Bank of Canada, the International Monetary Fund and the World Bank. His educational background includes Master's and Bachelor's Degrees in Economics from the University of Ottawa.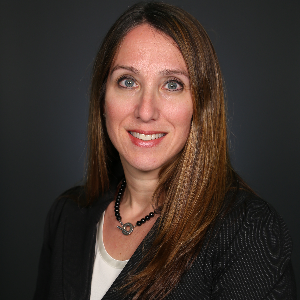 Nicole Rosenberg
VP, Governance, Legal and Business Affairs, General Counsel's Office
TMX Group Inc
Moderator
Nicole Rosenberg is Vice President, Governance, Legal and Business Affairs at TMX Group. In this role, Nicole oversees enterprise-wide governance strategy, spanning the TMX organization including its exchanges and clearing agencies. In addition, Nicole serves as a deputy to the General Counsel on key strategic and crisis matters and has recently assumed leadership for the ESG/sustainability portfolio. Nicole also oversees the legal and regulatory aspects of HR and public company disclosure and compliance. Prior to joining TMX Group in early 2004, Nicole was in private practice at Torys LLP. Nicole was admitted to the Ontario Bar in 1997 and holds a Bachelor of Laws degree from Osgoode Hall Law School and a Bachelor of Science (mathematics) degree from The University of Western Ontario. Nicole currently serves on the boards of BOX Holdings Group LLC and BOX Options Market LLC, a US-based equity options market.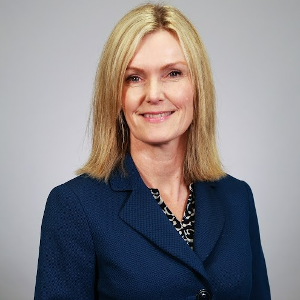 Claire Johnson
President, TSX Trust
TMX Group Inc
Moderator
Claire Johnson is President and CEO, TSX Trust, TMX Group's transfer agency and corporate trust services provider. Claire is an accomplished executive with more than 25 years of leadership experience in securities custody and corporate trust services. She is responsible for developing and executing TSX Trust's growth strategy, leading an effective, ongoing stakeholder engagement effort, and building a strong employee culture. Claire and her team work closely with the broader Capital Formation team to deliver a world-leading client experience across the spectrum of TMX's issuer-focused products and services. Claire also spearheaded TMX's 2021 acquisition of AST Canada, and the subsequent integration. Prior to joining TSX Trust in 2018, Claire served as Senior Vice President, Strategy and Corporate Development at CIBC Mellon. During her career at CIBC Mellon, she held a number of executive positions, including Chief Financial Officer, Vice President of Relationship Management and Vice President of Product Management. Claire is a graduate of Queen's University and she holds a CPA, CA designation.